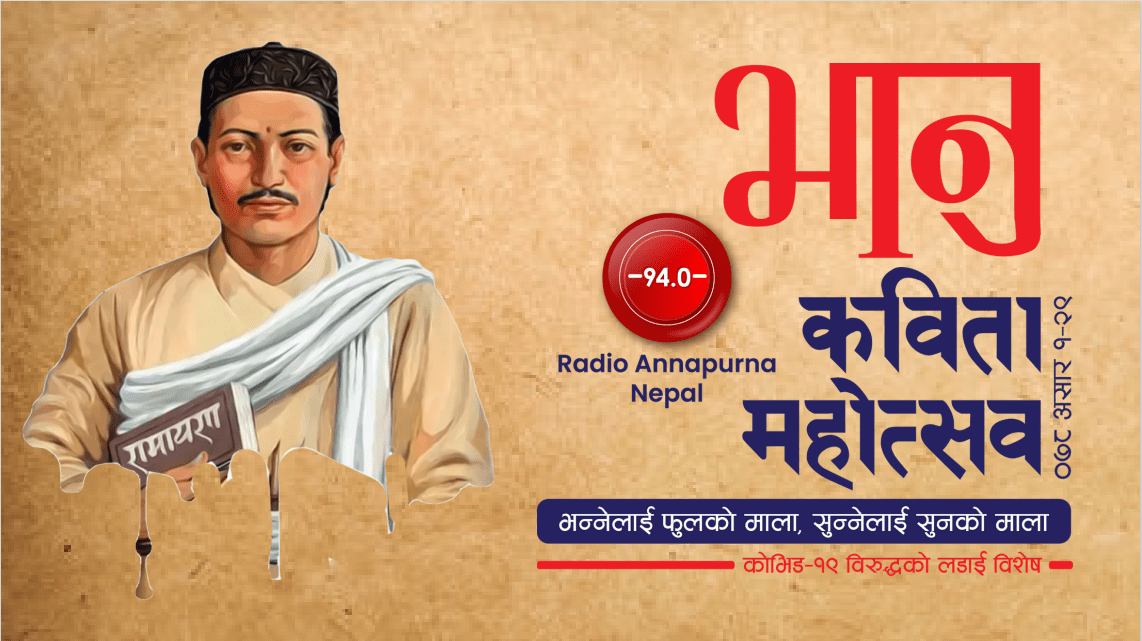 To mark the birth anniversary of Adikavi Bhanubhakta Acharya, we organized a special event in his honour - 'भानु कबिता महोत्सब - २०७८' from Asar 1, 2078 to Asar 29, 2078.
The event was organized to pay ode to Adikavi Bhanubhakta Acharya and his invaluable contribution to the Nepali literary world. We invited the submission of poems from new talents looking forward to making a name for themselves in the poetry and recitation world in Nepal. The other agenda of the program was to give people a platform to let all the unspoken sentiments accumulated inside them because of the COVID-19 pandemic out in the form of words. They were able to express all their experiences related to COVID from words of hope and courage for others to words of gratitude or remembrance expressed through poetry.
The program was judged by renowned personalities from the literary world - Dr. Bam Bhadur Jitali, Bhishma Upreti, Mitrabindu Poudel, Prabha Acharya Bhattarai, Prakash Poudel (Maila). After selecting from hundreds of submissions, Prajwal Adhikari was announced as the winner and took home a cash prize of NRs 1,00,000.